Photo Credit: Bethany and Dan Photography
We hail from Portland, Maine, where the accessibility of wilderness has shaped our sound. Stemming from a diversity of musical backgrounds including songwriting, classical strings, and ambient-experimental, our whole is greater than our parts as we create space to invite the audience to encounter the wild.
It was Music that brought Megan Martelle and Hannah Daman together one night in 2013 in a basement in Massachusetts. Megan had just finished her time at Berklee College of Music. Hannah had just moved home from playing in a few bands in Glasgow, Scotland. Megan had her violin. Hannah had her songs. A musical connection was swiftly forged and from there on, they stuck together. Whether near or far, throughout the next few years, whenever they were together, they played.
After a few years of living in Boston, Meg moved back to Maine with the intent of making music with her sister, Fran, and…. Home was calling. Music didn't happen between the two sisters at first. It took some time and it seemed as though something was missing.
One North American house show tour and a few years later, a certain Hannah Daman found her way up to the great state of Maine where she made her roots with the sisters. It was there that a sacred sisterhood of music sparked. They played in cover bands, open mics, on the streets, and in their homes. As they grew, their sound expanded and their harmonies tightened. They met an amazing community of musicians in Portland, among them Dan Capaldi. After playing together a few times, they knew he was part of the family. A sense of togetherness was formed. Music kept showing up and would not let them go. And so, together, they followed forming Sibylline.
Vocals, Guitar / Hannah Daman
Vocals, Mandolin, Violin / Francesca Martelle
Vocals, Violin, Guitar / Megan Sabine
Drums / Dan Capaldi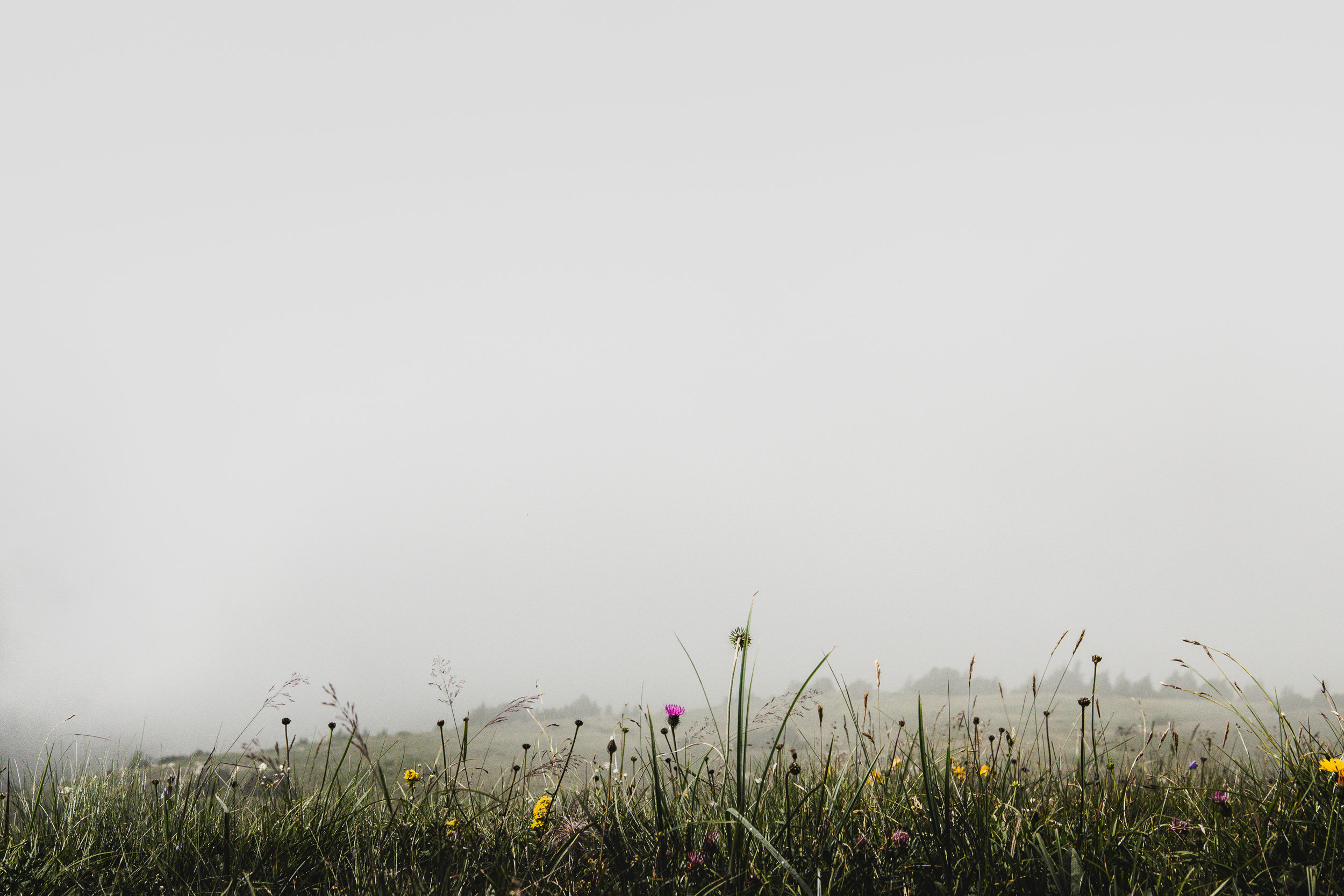 TURN
TURN is our yearlong recording project where we are writing, recording, and releasing three new songs at the turn of each season. We are excited to create, dig, be uncomfortable, be refreshed and excited in this process. Our dream with this project is to become more sustainable by building better connections with the various arts and farming communities. To do this, we are hosting four ticketed events at four different farms in the Greater Portland area that will take place on or around the time of the seasonal equinoxes and solstices. At each family friendly event, we not only showcase our new songs, but also come alongside and highlight some of our favorite local visual artists, fellow musicians, and beloved farms. These events not only help to fund this recording project but they also pay for every artist involved.
Our songs from the spring and summer season are below, but if you want to partner with us, head to our bandcamp page! Our bandmate, Dan Capaldi, is producing this project for us and we couldn't be more pumped about that. He is a highly sought after musician in Portland, and we feel so lucky that he's apart of our family. And of course, we couldn't be doing this project if it weren't for Ryan Ordway at A Day In This Life Studio. Thank you so much Ryan!
SUMMER SOLSTICE
location: Whatley Farm
spring equinox
LOCATION: GORONSON FARM
MUSIC
SPACE is our debut full length album. It's a collection of songs written over a span of years and varied locations while either searching or mourning for a space of belonging. It inaccurately chronicles the search through urban and rural environments, being planted or traveling, close friendships far away and estranged relationships in familiar places. Through this nostalgic journey, we find the universe closely attainable yet utterly mysterious. The very idea of what home is ends up stretching and expanding as it is found ultimately in our precious memories and the love of those we hold dear. It is something we carry with us and can find wherever we go.
We have been knit together to co-create something that has brought us out of the old and into the new, allowing us to partake in a beauty that is mystical and transcendent, daunting and compelling, freeing and whole. This light and changeable space is reflected in the dynamic and atmospheric quality of the sound. It is somewhere between genres, powerfully filling spaces while simultaneously creating them.
To hear more, head to our bandcamp page!
Photo Credit: Bethany and Dan Photography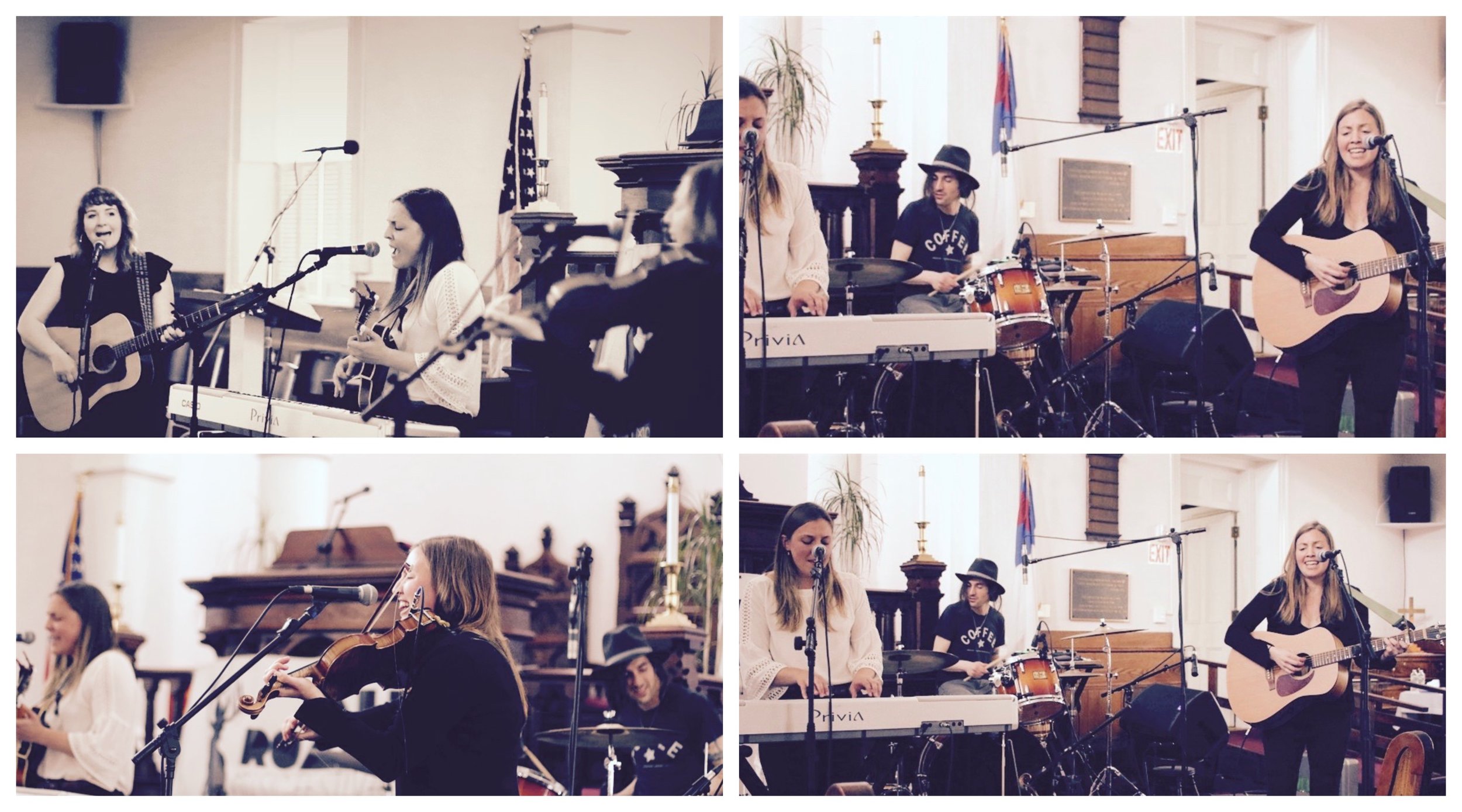 Photo Credit: Whittling Fog Photography
Booking
Booking & Management: Amy Hague
sibyllinetheband@gmail.com
Contact For Hire
Photo Credit: Bethany and Dan Photography